I will be discussing the controversial Diablo Canyon seismic survey proposal today on Caroline Casey's "Visionary Activist Show" at 2pm PST on KPFA. Pacifica shows up on various frequencies in the Bay Area and can be found online at KPFA.org.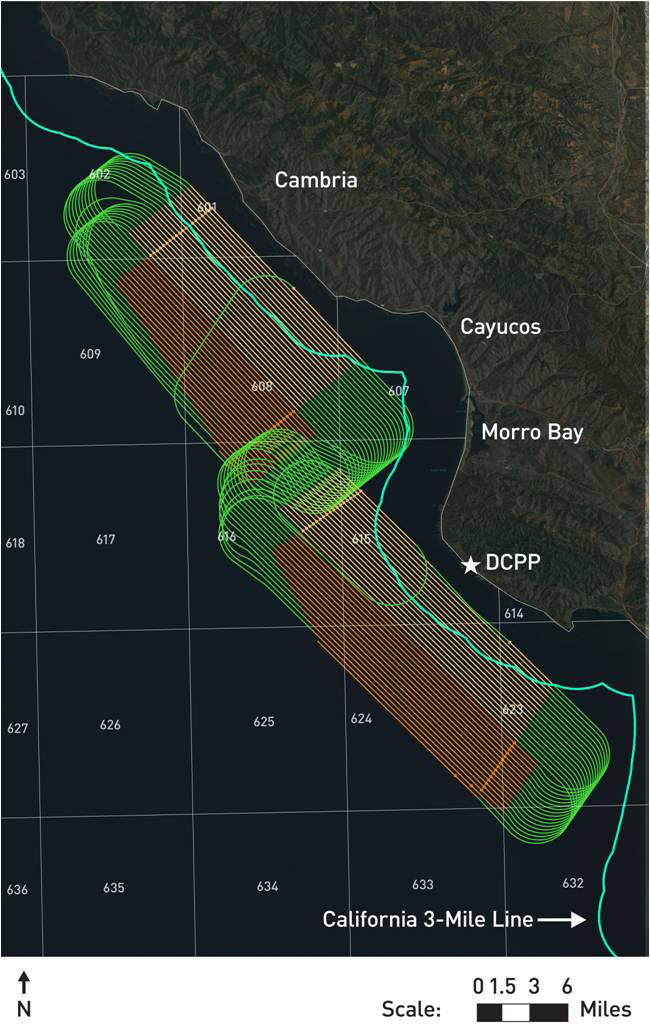 Pacifica is in "fundraising mode" so we will only be spending 10-15 minutes on the discussion, but do tune in.
Some background information can be found on the ocean-noise blog, and while I was initially not inclined to "toss our hat into the ring," I ended up submitting a brief opinion to the National Marine Fisheries Service outlining our concerns, and how the surveys might be postponed or bypassed altogether if a different seismic evaluation strategy is employed.
The full text of the proposal and comment instructions can be found in the Federal Register. Public comments are due on October 15.